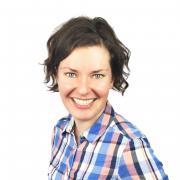 Starting out in inclusive design more than 10 years ago, Vero moved on to working in a London-based UX agency called Bunnyfoot (where she worked twice). After that, Vero headed up a team of UX researchers at Kingfisher, an international home improvement store group.
Vero is currently contracting at the Ministry of Justice, UK, where she is helping a multidisciplinary team launch a service that works for its users. Vero's clients include brands like the BBC, easyJet, Facebook, Oxfam, UK Parliament, Sky and Vodafone.
You can catch Vero between London and Barcelona speaking English, Russian, Spanish and Catalan, as well as doing an occasional triathlon.