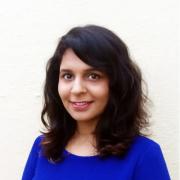 Tanu is a  User Experience Design Manager and Researcher at IGM Financial Inc, Canada's leading wealth management firm.   
In her previous roles, she has been a part of the core product design teams at large tech companies like SAP, Samsung, and Honeywell 
She has designed experiences for digital products ranging from complex manufacturing systems, wearable devices, and intelligent voice assistant to low-cost mobile phones for developing economies.
For over 9 years, she has been designing digital experiences to enrich lives for business users and consumers­. She strongly believes in the magic of design, that can make people's lives simple and delightful.