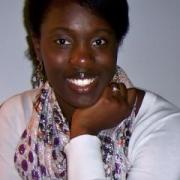 Taj Bates is a digital strategy consultant, journalist, educator and adventurous traveler who has journeyed through dozens of countries and locales across 6 continents.
For nearly 15 years, she has shepherded the strategy, design and production of digital marketing projects for nonprofits, government agencies, SMBs and Fortune 500s.
Most recently, she is the author of California Insider, the world's first all-digital guide to California's Must Sees, Must Dos & Must Eats that makes planning and exploring a breeze and your vacation or staycation an awesome and unforgettable experience—whether you are a pre-planner or someone who likes to wing it on-the-go!
She is also the author of The YOLO Guide to California, a groundbreaking series of travel guides in paperback (forthcoming).