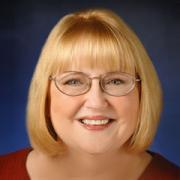 Shari Thurow has optimized, architected, and designed web interfaces since 1995 and is outsourced to many firms worldwide.
She currently serves on Editorial Advisory Board of the ASLIB Journal of Information Management (AJIM) and is a co-founder of the Information Architecture Gateway. She also served on the Board of Directors of the User Experience Professionals Association (UXPA).
She is the author of Search Engine Visibility (searchenginesbook.com), which has been translated into 6 languages. Her book When Search Meets Web Usability (searchmeetsusability.com) shows how to bridge the gap between a search-engine query and your website.
Her doctoral work is in Information Sciences with a specialty in Human/Computer Interfaces, specifically search-friendly user interfaces (UIs).
Omni Marketing Interactive (search-usability.com) is a full-service SEO, website usability/UX, information architecture (IA) and web design firm. Clients include Huffington Post, Sony Music, ABC News, Angie's List, Microsoft, Facebook, Expedia, Home Depot, Best Buy, Encyclopedia Britannica, the National Cancer Institute, and WebMD