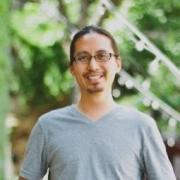 Matt is a Research Team Lead for IBM Design. He has worked on projects for companies such as IBM, AT&T, Ogilvy and Symantec. During these projects, he has conducted numerous research efforts that helped to align and focus stakeholders with diverse needs. His experience as a Team Lead for the IBM, led him to discover new techniques for bringing together multidisciplinary teams and internal stakeholders into the research process for quicker alignment. 
When he is not untangling team priorities, he shares his lessons and experiences with other communities such as UX Australia, Nerd Summit, THAT Conference, Big Design, MidWest UX, and TEDx San Antonio. 
On the side, he runs experiments with bicycles, old computers, and his dog.